If you want to take your physical abilities to the next level:
We know that most patients come to our clinic to get out of pain and get back to their regular activities. That is why pain relief is our first major goal. If that is your only goal we are fine with that and grateful to participate in the process.
We have also helped many patients improve their overall stability, strength and stamina. One of the essentials to living a vibrant and adventurous life, is to be as physically sound and as confident in your abilities as possible.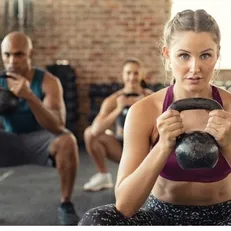 In this phase of care we will focus on any week areas, which might lead to problems or inhibit your ability to function, at your desired level. We shift the focus to what you can do for your own health. We typically prescribe various stretches and exercises that can be performed at home or your local gym. With intermittent follow ups at the office, we will access your function and change your routine accordingly. We can also instruct you on specific lifestyle changes such as diet, proper body mechanics and activities you may begin, that can improve your health and function. During this phase of care we may perform periodic chiropractic manipulation as needed.